Living abroad as a child ignited my love for travel and I was lucky enough to visit some incredible places including China and India. I later chose to study business and Spanish at the University of Nottingham as it allowed me to spend a year abroad in South America. Living and working in Buenos Aires was an unforgettable experience and when finished there, I spent a further nine months exploring the rest of South America which gave me an opportunity to really get to know the continent and its diverse people, cultures and landscapes. Having caught the travel bug, I left for another year of travels after graduating. This time, I lived in Australia and then journeyed through Southeast Asia, visiting seven different countries in as many months. Now in the concierge team at Audley, I love sharing my passion for travel and helping to plan memorable travel experiences for others.
Speak to Ciara

Start planning your tailor-made trip with Ciara
Q&A with Ciara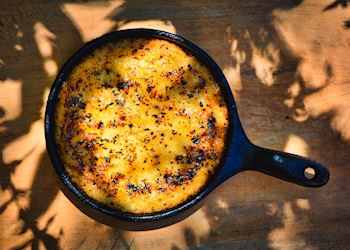 What's the best local dish you've tasted?
Being a bit of a cheese fanatic, one of the things I most look forward to eating in Argentina is provoleta, a mellow, soft, smoked cheese similar to Italian provolone. It's served in almost every parrilla (grill house) in Argentina, a thick slice usually seared and melted and served on bread as a snack with drinks, or browned and bubbling as a starter or side dish to a big plate of grilled meat. The best one I tried was in Don Julio in Buenos Aires. Sprinkled with chimichurri and barbecued, the rich, melted cheese was the perfect pairing to my steak.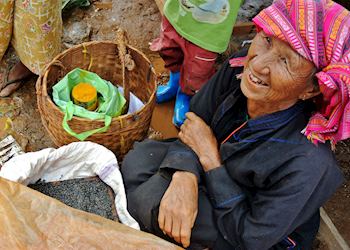 What's your most vivid travel moment?
During a trip to Myanmar we were visiting some local villages when we stumbled upon the opening of a new village hall. Being the only foreigners, we were quickly welcomed as special guests and spent the next hour sitting with the head monk and being given endless slices of cake to eat. It was one of those experiences that you just couldn't have planned but I was so touched by the generosity of the village people who could not do enough to make us feel welcome, especially when they had so little themselves.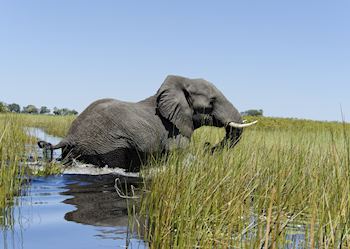 Where would you love to travel next?
Ever since reading The No. 1 Ladies' Detective Agency books when I was a child, I've wanted to go to Botswana. Having seen pictures of the lagoons, waterways and wildlife of the Okavango Delta, a mokoro (dug-out canoe) safari gliding along spotting reed frogs, fish eagles and hippos this would be my first stop.